There are many stories about people winning millions of dollars from casinos, and you wonder how that happens or if they are accurate. The good news is that the stories are genuine, and you can be the next person to win a super jackpot from playing casino games. But to do that, you must learn about progressive jackpot slots.
This article explains what progressive jackpots are, how they work, how to play, and how to win them. Though these games resemble regular slot machines, you should not take them lightly. After all, it can make you a millionaire in one night.
Now, let's get to business.
What is a Progressive Jackpot?
Progressive jackpots are the payouts that are tied to progressive slots. These jackpots differ from the standard slot payouts because, unlike regular slots, the progressive pot grows larger with the number of people playing them. When someone finally triggers the winning combination, the game resets to the standard amount, and the cycle continues.
However, the jackpot is a fixed amount for non-progressive slots, no matter the number of people playing it. Also, your payout depends on the amount you wager. For instance, if your slot has a maximum jackpot of ×200 of your wager, your bet is $10. Your payout from winning the jackpot will be $2000.
The best progressive jackpot slots can go up to $7,000,000, more than ×100 of what you can get from playing regular slot machines.
There are many types of casino games, but progressive slots might be the most lucrative casino game in existence. However, they are also the hardest to win. The best game can go on for days before someone eventually wins it. The only good thing is that if the game goes on for a long time, more people will join because they believe the right combination will come up soon, which means the jackpot will grow.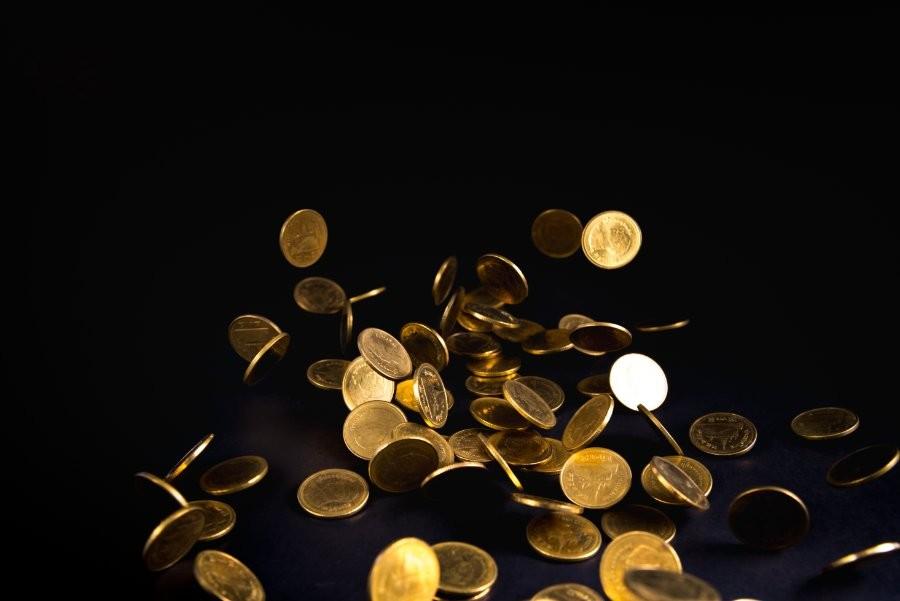 It is important to note that, unlike free video poker games, progressive jackpot slots can't be played for free or with a bonus offer. And most jackpots have a maximum amount you must bet to be eligible for the game. So, putting up an acceptable wager when playing a progressive slot in real online casino sites helps clear the path for you.
Progressive Jackpot: Types
Progressive slots are available in different forms and varieties. These games have the same gameplay; the only difference is in the payouts and odds. The fixed progressive slots are the games you can play alone. They are not that different from regular slot games, but they are more lucrative and challenging to win.
Another type of progressive jackpot is the network jackpot. This jackpot combines slot games and machines from different casinos. The bets placed in these games all end up in the same pot. If this game continues for a long time, the jackpot can grow to $1,000,000 or more. The pot's winner can come from any casino or someone playing from home.
Apart from the network progressive slot jackpot, there's also the local one. This jackpot combines bets from games in the same casino. The players must be playing the same games and physically present in the casino to be eligible for this jackpot. You can join local jackpot slots if you're playing from the mobile casino or online.
Progressive Jackpot Tracker: How it Works
All slot games work in the same manner. Players have to spin the reels and wait for the right combination. As explained earlier, the difference between regular slot machines and progressive slots is that progressive slot jackpots are more lucrative and more challenging to win.
What determines a winner in slot machines is different from how fast you can spin the reels or how much money you bet. Instead, it is a Random Number Generator (RNG) software.
The random number generator can generate millions of numbers when it takes the reel to finish spinning. I connected these numbers with different slot symbols, so there's no way you can predict which symbol you'll get after spinning the reel.
Additionally, the payout is calculated differently from other slot machines. It bears some similarities with how poker pots are determined. The jackpot in progressive slots is usually a percentage of everyone playing the slot bets. The online casino software operator adds 1% of your wager to the total pot. The jackpot grows as more people join the game until a lucky player triggers the winning combination.
If you want a detailed breakdown of how it works, consider the following:
Your contribution
Every time you make a wager on progressive slot games, a percentage of that wager will be added to the progressive jackpot amount. This contribution is the same for every player; there's no maximum amount. The casino operator keeps collecting from every new player until someone triggers the jackpot.
The seed
Progressive jackpots begin somewhere. No jackpot starts from zero; the casino puts down an amount because nobody will want to play a game that starts from $0. The reasoning is that what if another player triggers the jackpot immediately after it's reset?
Progressive Jackpot: Best Progressive Jackpot Slots to Play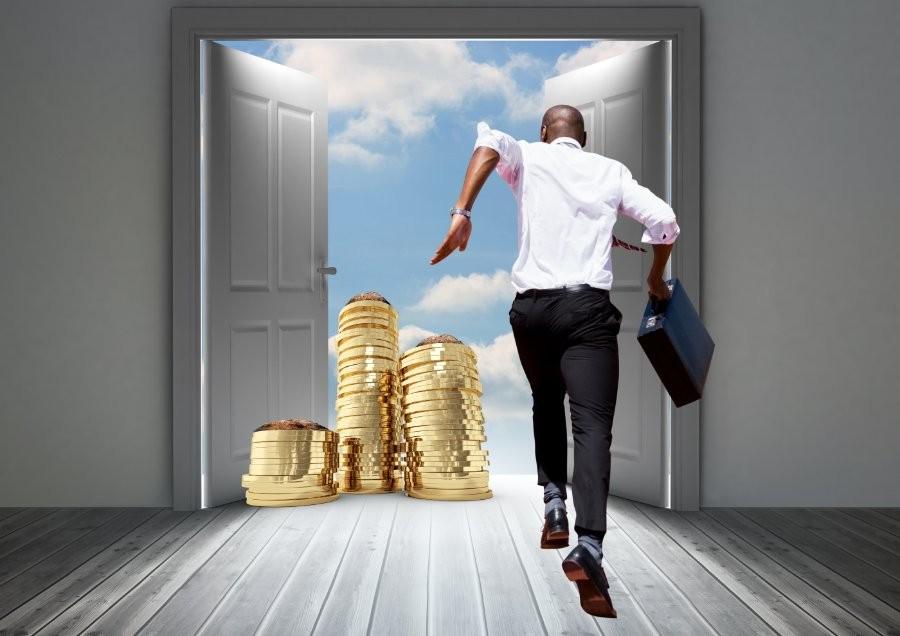 Thunder Strike
Thunder Strike is a unique online casino progressive slot game. This game has a 94% return to player rate, which is low for a slot game, and medium-high volatility.
If you decide to play the progressive game, you must make the maximum wager of about 160 game coins.
Among the highest-paying features of this game are the four card suits: the raven, snake, thunder strike, wolf, and Thor.
Reel Rider
Reel Rider is one of the best progressive jackpots online. NetEnt produces this game with all the features you need to improve your gambling experience.
It has a 96% RTP, 40 paylines, and 5 reels in its structure. You also enjoy bonus features like free games, wilds, scatters, multipliers, and spins.
This game is also available on the Ultrapower Games mobile app.
Victory
The victory slot machine is from the stables of Real Time Gaming. It has 5 reels, 20 paylines, and a return-to-player rate of 95%.
This game also features extra features like the autoplay function, making gaming more accessible and faster. It also reduces your need to set bet lines when spinning constantly.
Another feature is the wild symbol. Wild symbols are common in sweepstakes software slots. They help complete potential winning symbols and may unlock bonus games in the slot machine.
Similar to wilds are scatter symbols. Scatter symbols are your doorway to free spins, respins, bonus rounds, etc.
How to Win in Progressive Jackpots
Progressive jackpot slots are notoriously hard to win. They have low RTPs, hit rates, and high volatility. What's more?
Random Number Generators determine how you win on progressive jackpot games, so there's no amount of tips, cheats, or strategies you can use to get a win from the machine.
However, there are ways you can ensure you don't lose more money than you can afford to. Some of them are:
Bankroll management
Bankroll management is one of the best gambling tips you'll ever get from anyone. You must always set aside an amount of money for your online gambling activities, and you should also set a daily limit for yourself. This strategy helps you manage your sweepstakes experience and ensures you always enjoy online gaming.
Bet responsibly
Some players will tell you that you should always bet the maximum amount to get a chance of winning progressive slot jackpots, but that is not true. Most casinos have a minimum bet that is required for you to gain access to the progressive game. If that amount exceeds your budget, you shouldn't go for it.
Always pick the correct slots.
You can use a progressive jackpot tracker to find new and exciting progressive slot games. These trackers help you find the most lucrative slots and bring them to your attention.
FAQ
What is a progressive jackpot?
A progressive jackpot is the payout that is attached to progressive slots. The payout is termed "progressive" because it grows with each new player that joins the game. The jackpot returns to its default value when someone wins the pot. And the cycle goes on like that.
What is a progressive jackpot tracker?
A jackpot tracker helps you find the most lucrative progressive jackpot games online. This tracker lets you win real money slots with the largest jackpots you've ever seen.
How do I play the best progressive jackpot slots?
It is easy to play progressive slots. Just press the spin button and wait for the random number generators to give you a result.
Which casino games are the best progressive games?
Ultrapowergames Casino offers some of the best progressive slot options. They include Victory, Tally Ho, Emperor Gate, etc.
How can I win progressive jackpot games?
There's no ultimate cheat or strategy that can guarantee you a win. Winning progressive slots is a matter of luck and nothing else.
Conclusion
If you've been pondering the question, "What is a progressive jackpot?" Now you know the answer to your question and more. After reading this article, you will feel more confident about playing UltrapowerGames Casino slot machines. If you are, register on Bitplay Casino to get started.